With the holiday season in full swing, billions of people across the world gather with friends and family to celebrate their respective holidays.
Hanukkah is an eight-day Jewish holiday that celebrates the victory of the Maccabees over the larger Syrian army. This year Hanukkah will be celebrated December 10-18. Hanukkah has many unique and meaningful traditions that happen over the eight days. Each night families will light one candle on a menorah called a Hanukkah. Eight of the candles represent the eight days the candle burned in the temple while the ninth candle is used to light all of the others. Other traditions important to Hanukkah include gift-giving and playing with dreidels.
An essential part of any holiday celebration is the food and this remains true for Hanukkah. Most foods ate during the holiday are oily and fried to represent the oil that burned for eight days. Sweet treats like latkes and challah are very popular desserts enjoyed during the holiday.
Kwanzaa is an African-American holiday celebrating community and culture. It begins on December 26 and is celebrated through January first. Kwanzaa is celebrated by around five million Americans each year. Kwanzaa was first celebrated in 1966 and introduced by Dr.Maulana Karenga to bring African-Americans together.
Over the seven-day period families and communities come together and participate in activities centered around the seven principles. Similar to Hanukkah each night of Kwanzaa a candle is lit on a special menorah called a Kinara.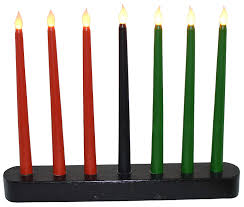 The sixth day of Kwanzaa is celebrated with a feast. Traditional sub-Saharan African food is served during this time as well as African-American soul dishes.
Another holiday that is celebrated earlier in the season is Diwali. Diwali or the festival of lights is celebrated by over 1 million people across the world. Festivities last over 5 days and celebrate a new start and the victory of good over evil.
During the celebration people use candles, firecrackers and clay lamps called Diyas to represent light overtaking darkness.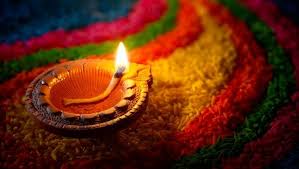 Another large part of any Diwali celebration is the food. Popular dishes served during the celebration include samosas, a fried pastry with a savory filling, aloo bonda, a fried potato snack that can range from sweet to savory and Onion Bhaji, a spicy onion dish that can be served in a variety of ways.
The Chinese new year is celebrated annually by nearly three billion people. Over 15 days festivals happen in China and in Chinese communities across the world. Chinese or Lunar New Year commemorates the new moon that occurs between January 21 and February 20. The holiday has been celebrated for 3,000 years and new traditions have been added each century. Public celebrations include dragon dances, lion dances and imperial performances.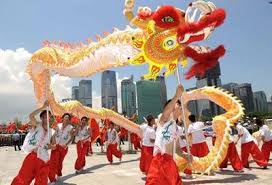 Red is the main color of the festival and has a lot of significance to the holiday. Red represents luck and is used in almost all decorations, red lanterns are hung throughout cities and homes, and red couplets are pasted on doors. 
Source: https://millardwestcatalyst.com/14173/news/diversity-during-the-holidays/