This Labor Day weekend, Jon M. Chu's "Crazy Rich Asians," broke records, becoming the most successful romantic comedy in a little under a decade. According to the New York Times, the movie earned $149 million in box offices, beating the 2015 movie "Trainwreck" by Amy Schumer, which earned $110.2 million domestically. The Washington post called Crazy Rich Asians, "A sprightly, optimistic tone that pushes every pleasure-button of inveterate rom-com fans," Also, the moving takes a huge step in increasing diversity and representation on the big screen.
The movie based on the book Crazy Rich Asians by Kevin Kwan. It is about a young woman, Rachel Chu, a young college professor, played by Constance Wu, who falls in love with Nick Young, a handsome entrepreneur, played by Henry Golding. Nick invites Rachel to his best friend's wedding in Singapore to meet his family and friends. On the way to Singapore Rachel discovers that Nick's family has money and LOTS of it. Upon arriving, she visits her roommate from college, Goh Peik Lin, played by Awkwafina. Goh Peik Lin's unconventional family plays a large role in the comedic aspect of the film. Nicks family does not like Rachel for they believe she is "too American" and not good enough for Nick. Despite her best efforts throughout the movie she struggles to fit into the Chinese high society. Nick's mother and his jealous ex-girlfriends are cruel to her but, like all romantic comedies, there is a happy ending.
The movie is not only original and funny, it is the first major Hollywood production in 25 years to have an all Asian cast.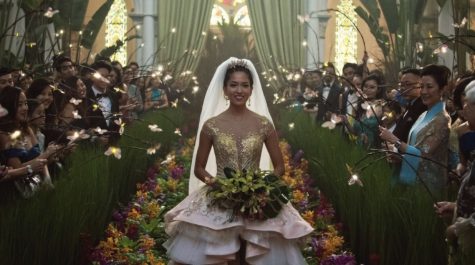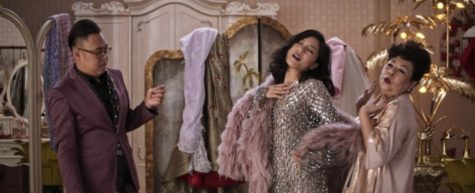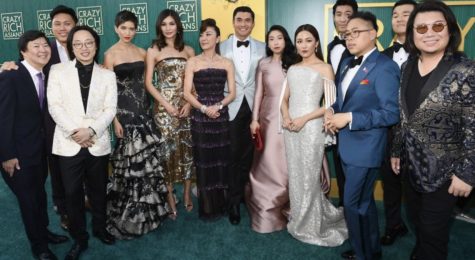 Not everyone is happy in the steps forward however, some people were angry that the movie didn't represent the 25% population of Singapore that is not Chinese. One tweet says, "Crazy Rich Asians has nothing to do with Singapore. It only has Chinese people, MBS, and the Merlion. There is so much missing." tweeted o_dillys.
In the past year, there has been an increase in representation and diversity in Hollywood productions. For example, Marvel's Black Panther had an almost completely African American cast, and it received similar admiration. In fact, Black Panther earned $1 billion worldwide.
Because of the movie's popularity, a sequel, based on the book Crazy Rich Girlfriend, is already in the works. The gain in representation in big movies is refreshing and starting a movement. As one tweets states, "It's not a movie, it's a movement. @crazyrichasians." Jeff Yang said.
Source: https://skierscribbler.com/6634/ae/crazy-rich-asians-a-huge-step-towards-diversity-on-the-big-screens/